Publicado por Roe Smithson & Asociados Ltda in Santiago Chile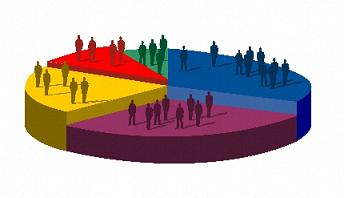 A Focus Group is a technique to collect valuable information to identify threatens, strengths, weaknesses and opportunities in the objective market. A Focus Group makes our customer to maximize resources by keeping focus on the niche of the market.
ROE IS LEADER IN FOCUS GROUP IN South America!
ROE SMITHSON & ASOCIADOS in Chile is a leader company in market investigation, market segmentation, marketing consultants and business counseling. We offer Focus Group technique in some important countries besides Chile such as Brazil, Peru, Bolivia, Uruguay and Colombia.
We are a market research company bilingual Spanish and English with wide experience supporting our customer in their Strategic Plan. We are experts in the most important techniques of collecting data from any predetermined market such as Focus Group.
WHAT IS FOCUS GROUP?
Basically, Focus Group is a reliable sample of any objective market. A Focus Group is formed by some persons who represent themselves with some specific characteristic, behavior, culture, race, age, gender, in order to discuss in a meeting room about a specific matter of any market. Focus Group is a technique to collect key information to take place in a Gessel Chamber or in a Focus Group room.
There are three steps in developing a Focus Group. First phase  is Conceptualization which defines target and a Plan to follow. Second is an Interview which includes development of questions, skills and choice of participants. And finally, the third step is Analysis and Report which means a final evaluating and analysis of results of the collected data to be presented to customers with final conclusions.
A Focus Group also wants to have the widest sample of the society as possible in order to advance some behaviors of the market before going into any market.
For more information about ROE Smithson & Asociados in Chile and all about Focus Group
CONTACT US IMMEDIATELY BY CLICKING HERE