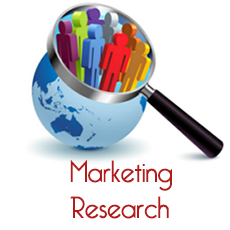 Roe Smithson & Asociados Ltda, Marketing consultants, specializes in Market Research in Latin America, marketing studies including qualitative and quantitative studies in South America, among them Marketing Research in Chile, Market Research in South America, Focus Group in Chile, Blind Client in Chile, Marketing consultants, Marketing Plan, Marketing Intelligence in Latin America, Blind Client in Chile, Data Base Development in Latin America and Market Segmentation. We rely and count on a permanent Country Manager in certain countries. We are leaders in providing Market Segmentation services for your business.
The professionals or country managers count on sound knowledge on marketing, Marketing consultants, Marketing Plan, Focus Group, Market segmentation, Marketing Consultants and market research and marketing intelligence that enables them to carry out detailed marketing studies, Blind Client in Chile, Data base development in South America, Focus Group in Chile and they are located in the following cities: Lima  (Peru) – Buenos Aires (Argentina) – Santa Cruz (Bolivia) – Sao Paulo (Brazil) – Bogotá (Colombia) – Montevideo Uruguay)
Thanks to its experience on-site and on networking with positive results with some of its strategic allies, marketing consultants, International investors, clients, suppliers and with its Country Managers in some South American countries, Roe Smithson & Asociados Ltda offers trustworthy services on marketing studies and business counseling based on the following methods of market research studies and Blind Client in Chile:[TABLE=3][TABLE=4]Being aware of globalization and of products and services' competitiveness as well as its influence on the changing world of marketing, our company carries out market researches on the requirements and expectations of current market in order to assure success to the companies by means of techniques such as qualitative studies, quantitative studies jointly with a series of researches on competence, distribution channels, sales places, advertisement in the market, prices, Marketing Intelligence, Market segmentation, focus group and market research in Latin America.
As marketing consultans and experts on marketing studies we are aware the clue is to know the market, the market's necessities that are nothing else but the customers' necessities as these lead to define the products to be sold, who, how and where will they be sold. In other words, it is our duty to carry out marketing studies to involve the customers, clients and public with the expert on marketing studies through the information used to identify and define the market's opportunities and problems.
As part of our services in Market Research in Chile, Marketing studies report data leading to results that will be somehow analyzed and processed by means of statistical tools in order to obtain conclusions on the acceptance or not of a product within the market as well as its complications.
Marketing studies mean some complexity therefore they demand not only time but also dedication from many people, and the margin of error of the marketing problem will depend on its carrying out so much that marketing studies are a guide to achieve multiple goals and it basically makes easier your performance in businesses.
Contact Us your leading marketing research firm for more information about our services in:
Market Reserch in South America • Marketing intelligence in South America • Blind client strategy • Market segmentation • Focus group • Marketing Consultants – Blind Client in Chile • Marketing Consultants – Marketing plan • Marketing Intelligence