Publicado por Roe Smithson & Asociados Ltda in Santiago Chile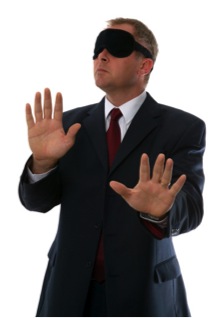 Blind client in Chile is a collecting information technique pretty used nowadays because of its effectiveness and cost savings. ROE Smithson & Asociados in Chile, is a market consultant and marketing research Company, bilingual, Spanish and English, by focusing in supporting all our customers in doing their Business Plan. Blind client is a technique of collecting information used by ROE to pick up data from the market segment, and support all our customers in Chile and other countries in Latin America in the medium and long run.
BLIND CLIENT IN CHILE IS A VERY PROFITABLE TECHNIQUE OF COLLECTING INFORMATION
What are the basics of the technique of blind client in Chile? The technique of Blind Client in Chile is based in a skilled and trained person, who plays a role of a fake customer in front of any player of the market. This person has to be trained very well to carry out a perfect role and get all the necessary data to support the Strategic Plan of our customers. ROE  SMITHSON & ASOCIADOS, of Santiago, Chile, is an expert of this technique and trains perfectly our personnel to play the role of a fake customers with great success.
On the other hand, one of the main goals of blind client in Chile is to identify key variables, behaviors and trends, among other findings of the market, to measure and present them to our customers in the qualitative and quantitative Studies which will feed the Business Plan afterwards.
ROE SMITHSON & ASOCIADOS  IS A LEADING PROVIDER OF THE COLLECTING TECHNIQUE  OF BLIND CLIENT IN CHILE
We have operations in Chile, our domestic market, and operations in other countries in Latin America including Peru, Bolivia, Brazil, Colombia, Uruguay, Argentina, among others. We excel in collecting key information by using innovative techniques like blind client in Chile, and others, to gather a complete file of qualitative and quantitative data for all our customers in the region.