Publicado por Roe Smithson & Asociados Ltda in Santiago Chile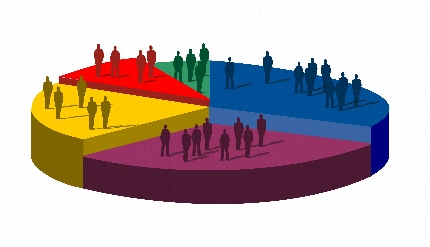 What is a market segmentation? Market segmentation is a process to identify niches of the market where the players can be focused in their goals by managing strategies and tactics. A market segmentation can save resources and this is a valuable point for all players of the market for them to succeed in the achievement of all their goals.
ROE Smithson & Asociados in Chile, is a leading bilingual company –Spanish and English, dedicated to the market investigation and consulting with a broad experience in markets either in Chile or Latin America itself, with outstanding success.
MARKET SEGMENTATION IS A SMART PROCESS OF MARKETING
The market segmentation divides the market as a whole, into smaller segments to focus on them and being more effective in saving resources and achievement of all commercial strategies. Roe Smithson & Asociados Ltda in Chile is a company which support their customers in the making of their Business Plan by being oriented into market and results, and that is why the market segmentation is one of the key moves in order to succeed in the achievement of the commercial goals.
ROE SMITHSON & ASOCIADOS IN CHILE IS THE BEST OPTION FOR A MARKET SEGMENTATION IN THE REGION
Our domestic market is Chile. We also have operations in other important countries such as Colombia, Peru, Bolivia, Brazil, Uruguay, Argentina, among others. We support our customers, especially MyPyMes (it stands for Micro, Small and Mid-size enterprises as the acronym is in Spanish), in their market segmentation for them to be focused on their resources and goals.
Our knowledge in the market is based on our experience and on the newest and more effective techniques of collecting information such as mystery shopping, surveys, interviews, focus group, phone interviews, among others. All of these data, feeds our qualitative and quantitative studies and by hence the market segmentation.