Publicado por Roe Smithson & Asociados Ltda in Santiago Chile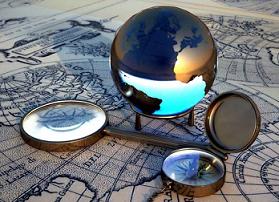 Find the best in Market Research in Chile
ROE SMITHSON & ASOCIADOS provide a reliable Market Research in Chile using the best techniques to collect information and key data about the niche market our clients are interested in.
We are your best shot to have the information you are requiring to start a new business grass root, or change strategies of ongoing business, or determine new trends and behavior of consumers, among other benefits you can have using our services in Market Research in Chile.
We are a very well recognized company in Chile, bilingual (English/Spanish), in investigation and Market Research in Chile and Latin America.  We are a company with strong leadership to run their Market Research in Chile to support their Strategic Plan for positioning their brand, products, new strategies for new and current products and markets among other benefits and advantages.
Market Research in Chile is the best way for all customers to know what is going on their niche of market. It is a way to know key variables and important data about their segment of the market they are playing in. This investigation is very important for them to decide what to do about strategies for coming promotions, opening new markets, developing new products to satisfy customers´ requirements and for becoming more profitable in the line of business among other benefits and advantages.
ROE Smithson & Asociados use the best techniques to collect data from the market to support Market Research in Chile and Latin America. Some of those techniques can be appointed here such as mystery shopping, on line and one-on-one interviews, focus group, telephone interviews, all types of surveys, among other important techniques in market studies.
For more Information about ROE SMITHSON & ASOCIADOS and Market Research in Chile, CLICK HERE