Publicado por Roe Smithson & Asociados Ltda in Santiago Chile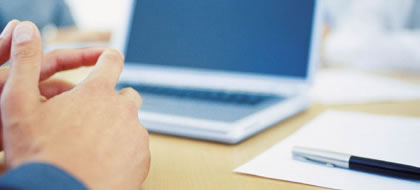 Roe Smithson & Asociados Ltda. helps businesses of any size and complexity such as established firms, high-growth companies, and start-up businesses meet today's challenges, manage change, and plan for the future in a timely and cost-effective manner.
We do this by providing one-on-one business confidential counseling. We are strongly committed to providing the highest quality advice and business counseling to our growing number of clients. During the  initial couseling session the consultant identifies or defines the direction the client would like to pursue and/or the problem areas and determines the appropriate course of action to pursue.
By means of business counseling we help our clients address financing, marketing plan, human resources, operations, business planning, strategy issues as well as feasibility assessment.
We also offer specialized market development assistance in international business development and exporting, and technology development and commercialization. These business counseling services are specifically designed to aid growing companies in expanding their markets and increasing competitiveness. We provide efficient and cost-effective services, and we are highly responsive to all our clients' pressing needs and concerns.
We help you succeed by turning your business ideas into practical realities. All client information is held in strict confidence. We assist you in managing change within your organization with customized and effective finite strategies and solutions suited to meet your company's individual needs. Our expertise is to give practical business counseling for all phases of a business entity's life cycle including, but not limited to, data base development in South America, strategic planning, structuring, negotiating and documenting complex commercial transactions, joint ventures and strategic partnerships, protecting intellectual property, employment matters, resolving internal disputes, and mergers, acquisitions, sales of businesses, and reorganizations.
Business counseling serves all the possible needs a company or entrepreneurs are likely to have, ranging from bookkeeping and tax planning to developing a customized business plan. We can help you understand the competitive nature of the marketplace and what it will take for your business to compete successfully.