Publicado por Roe Smithson & Asociados Ltda in Santiago Chile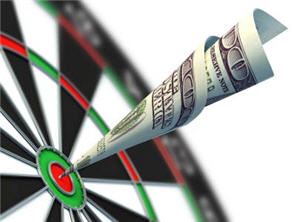 Focus Group is a very innovative way to collect data from the objective markets very used nowadays in the market. Basically, a Focus Group is a group persons, a collection technique of information, efficient and reliable, by way of forming a group of persons who represent to a specific segment of the objective market. At ROE Smithson and Asociados, of Santiago, Chile, a bilingual company, Spanish and English, we dedicate to consulting and market investigation in South America with outstanding success.
WHAT ARE THE BASICS OF A FOCUS GROUP?
We can say that a Focus Group is a sample of the objective market. As a kind of sample as is indeed, is manageable and easy to guide to collect valuable data about the behavior of the players of the market. Every Focus Group has a coordinator who must manage the Focus Group in order to have the required information of the niche of the market. At ROE Smithson & Asociados, of Santiago, Chile, we are a leading company of market research by using the most profitable techniques of data collecting, such as Focus Group in fact, which are going to support the Business Plan of all our customers in several countries in South America.
ROE SMITHSON & ASOCIADOS IS A LEADING COMPANY AS PROVIDER OF MARKET STUDIES BY USING DATA COLLECTING TECHNIQUES SUCH AS FOCUS GROUP
We have operations in markets in South America such as Sao Paulo, Brazil; Buenos Aires, Argentina; Bogota, Colombia; Montevideo, Uruguay; Santa Cruz de la Sierra, Bolivia; besides Santiago, Chile, our domestic market. Our broad experience in market consultancy and market research allows us to provide qualitative and quantitative studies by using the most effective techniques like Focus Group to support the Business Plan of our customers with reliable and true information.
<<< FOR MORE ABOUT OUR SERVICES IN FOCUS GROUP CLICK HERE >>