Publicado por Roe Smithson & Asociados Ltda in Santiago Chile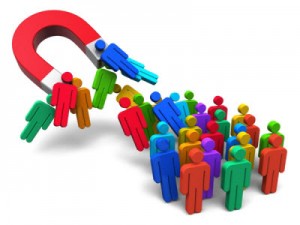 The Focus Group is a widely used technique to collect data from the market in order to save resources and maximize the outcome of the business. We can say that a Focus Group is a kind of meeting of people who represent a specific profile of the market, and aims to measure their behaviors and trends. At ROE Smithson & Asociados in Chile, we excel in making market investigation and consulting in several countries with great success by using the most effective techniques such as Focus Group, among others.
A FOCUS GROUP IS A VERY EFFECTIVE TECHNIQUE OF COLLECTING DATA
The objective of the Focus Group is to collect data from the market, led by a coordinator who must guide to all the members of the group to share valuable information about the trends, opportunities, threats and weaknesses of all the players of the market. By using Focus Group, among other effective collection techniques, is the best way to know the most important variables of the objective market and by way of this, maximize the outcome of the operation.
ROE SMITHSON & ASOCIADOS OF CHILE IS A LEADER COMPANY IN MARKET RESEARCH AND TECHNIQUES OF COLLECTING DATA SUCH AS FOCUS GROUP
ROE Smithson & Asociados, from Chile, a bilingual company English – Spanish, is a leading supplier with strong forte in market investigation and consultancy either in Chile or other countries in South America. We have operations in Chile, our domestics market, and also in Sao Paulo, Brazil; Buenos Aires, Argentina; Montevideo, Uruguay; Bogota, Colombia; Santa Cruz de la Sierra, Bolivia; and others.
We also provide qualitative and quantitative research based on our expertise and knowledge of the market and industries in the region. We offer all our support to our customers by using the Focus Group and other tools to know the key data of the niche of the market.
<<< FOR MORE OUR SERVICES IN FOCUS GROUP TECHNIQUE CLICK HERE >>>