Publicado por Roe Smithson & Asociados Ltda in Santiago Chile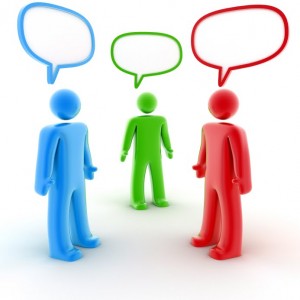 Marketing intelligence is a process used in marketing to identify key variables in an objective market by collecting data and information. At ROE Smithson & Asociados in Chile, we excel in supporting all our customers in their Strategic Plan by performing marketing intelligence to maximize Sales, Profits and Capital Work.
WHAT IS MARKETING INTELLIGENCE?
Marketing intelligence is a process to know features of any studied market. This kind of information is valuable for all our customers because allow them to identify their opportunities and strengths. But also threatens and weaknesses. As a final outcome, a marketing intelligence identifies the niche of markets where our customers should be in for minimize losses and maximize profits.
Basically, a marketing intelligence determines which market is suitable for our customers to be in, according to their resources and objectives. At ROE, we have the expertise, knowledge and information of the markets to support all our customers in their Strategic Plan to aim to maximize the final results of the operation.
ROE SMITHSON & ASOCIADOS OF CHILE IS YOUR BEST OPTION AS A MARKET INVESTIGATION COMPANY FOR MARKETING INTELLIGENCE
ROE SMITHSON & ASOCIADOS , of Santiago, Chile, is a leading researcher company, Bilingual (Spanish English), by providing the best investigation tools of the market such as marketing Intelligence. We have our main operations in Chile, but also some other cities/countries in the South America like Lima, Peru; Santa Cruz de la Sierra, Bolivia; Sao Paulo, Brazil; Bogota, Colombia; Montevideo, Uruguay and Buenos Aires, Argentina, among others.
By using collecting techniques, we support the marketing intelligence. We use collecting techniques such as mystery shopping, interviews, surveys, focus group, telephone interviews, among other techniques to have the key information to support the marketing intelligence for all our customers either in Chile or South America´s countries where we have operations. Come to ROE SMITHSON & ASOCIADOS, we are the answer for all your questions about the market.
<<< FOR FURTHER DETAILS ABOUT OUR MARKETING INTELLIGENCE CLICK LINK TO CONTACT US >>>