Publicado por Roe Smithson & Asociados Ltda in Santiago Chile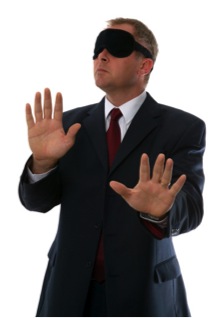 Blind Client is a technique to collect information from the niche markets by playing a role of a fake customer who is nothing else than an investigator collecting data and valuable information. This role of a Blind Client can be used to search competitors or even our customer itself.
BLIND CLIENT IS ONE OF THE MOST MODERN WAYS TO COLECT DATA!
Blind Client technique is very popular nowadays. A Blind Client is a proper tool to identify key variables in an objective market. Blind Client is a hidden customer who has some abilities to collect as much data as possible from end users. A Blind Client is also a performance evaluation process since it allows to investigators to learn about trends and behavior of key customers.
ROE SMITHSON & ASOCIADOS IN CHILE IS A MARKET INVESTIGATION COMPANY USING BLIND CLIENT AS TECHNIQUE TO COLLECT DATA!
ROE Smithson & Asociados is a company in Chile which is a market investigator by providing smart solutions at affordable costs with reliable strategic information supported by innovative techniques supporting all Strategic Plans.
We also provide specific techniques to all our customers such as Blind Client, compliance audits, reward programs, competitor shops, pricing audits, business verifications, physical inspections and merchandising, among other important market services provided by ROE.
A Blind Client can provide give all our customers valuable information and also considerations of any market to support every Strategic Plan of all our customers. Blind Client is a technique to collect and also to identify, determine and measure main behaviors of all market players and also trends of the niche market.
For more information about ROE Smithson & Asociados and all about Blind Client and other techniques to collect important data from the market
PLEASE, DO NOT HESITATE TO CONTACT US IMMEDIATELY BY CLICKING HERE