Publicado por Roe Smithson & Asociados Ltda in Santiago Chile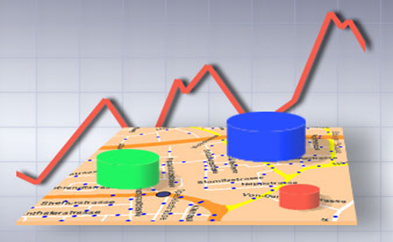 Geo-Marketing is a rather new discipline within Marketing-Analysis. It is a powerfull recently developed scientific methodology which allows decision makers to visualise marketing strategies and discover those areas that are most likely to produce results.
Geographic information is used in the process of planning and implementation of marketing activities.
Geo-Marketing takes a deep look at peculiarities of a specific geographic area and tries to incorporate the conclusions into the design of a marketing activity by tailoring it to the very needs of this area. To achieve this goal, Geo-Marketing uses GIS (geographic information systems) and data with a geographical context. 
Geo-Marketing is an excellent tool for displaying data that has a geographical context; it can open access to a completely new universe of Marketing activities based on geographic information. Use Geo-Marketing as an instrument for customer loyalty, acquiring new customers and location planning.
Marketing and geography leads to a whole system and provides adequate tools to analyse the socioeconomic reality with the help of cartography, computering and statistics.This is geomarketing, a new big tool which solves some critical retailing location problems, which are often overlooked and can be defined as "Who buys where?"
Roe Smithson & Asociados Ltda. will help you to easily turn your business information into maps, sort data the way you need (geographic or tabular), visualize them into thematic maps or export them into external custom documents. It will allow you to optimize future business decisions, advertising campaigns, new stores localization, customers allocation.