Publicado por Roe Smithson & Asociados Ltda in Santiago Chile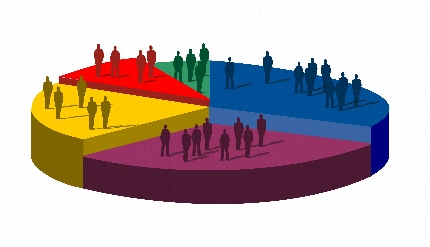 Market segmentation is necessary for any search to save resources and focus on main strategy. Identifying market segmentation is also necessary to know where we stand up now and where are we going to be in the future
In ROE Smithson & Asociados, we are leader in market investigation to support all our customers to run their main strategy into any niche market in order to make a reliable market segmentation based on all data collected by some techniques
Market segmentation is very important to determine goals and also resources to become a new player enter in a new market or to enter into an actual market with new products to have the best opportunity to achieve strategic goals.
ROE Smithson & Asociados Ltda. is a leader company bilingual English-Spanish dedicated to make market research with operations in Chile, Colombia, Peru, Bolivia, Brazil, Uruguay and Argentina.  Afterwards, the market investigation is presented to our customers in both qualiltative and quantitative figures for them to make their minds about market segmentation and get allocated resources and efforts.
Market segmentation is a key to know where we are aiming to. Market segmentation is worth to run Strategic Plan and at ROE Smithson & Asociados, we have the experience and knowledge to collect all the information required to define what segment is appropriated to run the strategy in terms of new materials, promotions, publicity, new markets and so forth. Read Data Base Development in Latin America
It is also important to make market segmentation in order for our customers to maximize chances and resources to know in advance what specific market they are going into participate to have the highest probability to succeed.
<< For more information about ROE SMITHSON & ASOCIADOS in Chile and all about market segmentation PLEASE CONTACT US ANYTIME SOON BY CLICKING HERE >>