Publicado por Roe Smithson & Asociados Ltda in Santiago Chile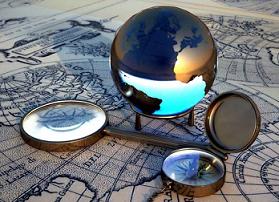 Understading market penetration as the depth of sales of a particular product in a given market, the deeper the penetration, the higher the volume of product sales.
The term market penetration is often used to measure the level of success a new product or service has achieved. Cutting prices, increasing advertising, obtaining better store or shelf positions for their products, or innovative distribution tactics are some market penetration strategies.
Roe Smithson & Asociados Ltda will assist you in researching and choosing an effective method to identify new segments that can be penetrated in the markets you wish to penetrate. The market penetration strategy will be analyzed and chosen after you and your company:
Understand your customers, their needs, and their intentions.
Decipher the search patterns to reveal new markets left untapped by yourself and your competition.
An entirely new market can be found in a matter of days
A strategy to effectively penetrate that market follows behind naturally.
Market penetration is both a growth strategy and a pricing strategy. Before seeking to implement a market penetration strategy a company must perform accurate market research to determine whether or not penetration pricing will optimize growth.
The validity of the strategy in the existing market conditions must be properly evaluated and should be tested with a small group of customers before offering the product on a large scale.
"When executed properly a market penetration strategy can gain and sustain competitive advantage for a firm. A firm that meets the conditions necessary to implement penetration pricing can exploit its strategic advantages and help achieve its overall goals."
For selecting the most appropriate strategy, the deciding factors are the type of product, the life cycle it is in, the existing market conditions, customer perceptions and such other factores. As it is a very crucial decision, Roe Smithson & Asociados Ltda will provide a focused effort to reach your company's objectives using a wide range of marketing tools and a specific approach to meet your business needs.