Publicado por Roe Smithson & Asociados Ltda in Santiago Chile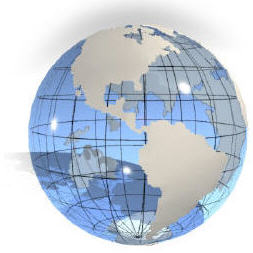 Marketing Intelligence in Latinamerica is permanent process to keep our customers posted about market trends and key information to support Strategic Plan.  In ROE Smithson & Asociados, we support all our customers to know main market´s features which guide you to save resources making smart strategic and commercial moves.
ROE SMITHSON & ASOCIADOS is a leader developing bilingual marketing Intelligence both Spanish and English in Chile and in South America. We support all our customers in developing their Strategic Plan, positioning their brand, company and/or products, new strategies for new products and new markets among other benefits.
Marketing Intelligence in Latinamerica is basically a permanent process of collecting data and pertinent information from the objective market to define market trends, customer´ behaviors and all valuable knowledge required to make a Strategic and Marketing Plan.
Also, a marketing Intelligence is important to know threats, opportunities, strengths and weaknesses of their competitors. Market intelligence must be a permanent process because of dynamism of the current market.
A very important tool is marketing Intelligence. It is a key process to define our customer strategy taking into account their objective market and available resources.
This collected data is very valuable for all our customers for them to decide about strategies for promotions, opening new markets, developing new products to satisfy end expectations of end user and making the operation profitable among others benefits.
In ROE we carry out marketing Intelligence to assure success to the companies by using some  techniques even qualitative and quantitative studies along with  a series of researches about distribution channels, sales places, competitors, advertisement in the market, prices, and so forth.
For more Information about ROE SMITHSON & ASOCIADOS, market investigation and research and all techniques to collect information from the market to make a marketing Intelligence process, please do not hesitate to contact us any time soon.