Published by Roe Smithson & Asociados Ltda in Santiago Chile on 11 Apr 2013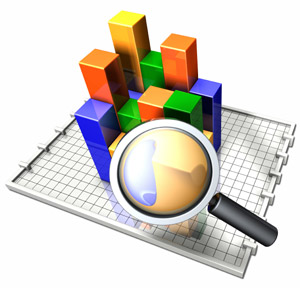 Marketing Intelligence is a valuable and important activity to collect data from the objective market to support the decision making process and support of your Strategic Plan. At ROE Smithson & Asociados in Chile, we provide services in marketing intelligence to many countries in South America in order to help them identify key variables from the niche market, aiming to save resources and maximize Capital Work.
WHAT IS MARKETING INTELLIGENCE IN South America?
Marketing Intelligence is an on going process of collecting data and all important information from the niche market to identify market player´s behaviors. We support this marketing intelligence process by applying data collection techniques such as mystery shopping, on line and one-on-one interviews, surveys, focus group, telephone interviews, blind customers, among other techniques.
In addition, marketing Intelligence is also a key element to determine and support our customers' strategies and marketing efforts. It provides the information for decision making taking into consideration our customers' strategies, resources, their main and global commercial and corporate objectives in order to succeed in any predetermine specific niche market,.
ROE SMITHSON & ASOCIADOS IS YOUR BEST OPTION FOR OBTAINING MARKETING INTELLIGENCE THAT YOUR BUSINESS NEEDS
ROE SMITHSON & ASOCIADOS is a leading Bilingual (Spanish English) marketing Intelligence company capable of providing services in Chile and other countries in South America. Our priority is to focus on customer needs and support them to identify opportunities, threats, weakness and strength in their objective market by way of marketing intelligence.
We currently serve many countries in South America by making marketing intelligence a valuable asset for their businesses. We have operations in Lima, Peru; Santa Cruz de la Sierra, Bolivia; Sao Paulo, Brazil; Bogota, Colombia; Montevideo, Uruguay and Buenos Aires, Argentina, and so many others coming soon.
For further details about ROE SMITHSON & ASOCIADOS, and all about marketing intelligence, market research, techniques of collect data and beyond
<<<CONTACT US FOR MORE INFORMATION ABOUT OUR SERVICES IN MARKETING INTELLIGENCE IN South America BY CLICKING HERE>>>