Publicado por Roe Smithson & Asociados Ltda in Santiago Chile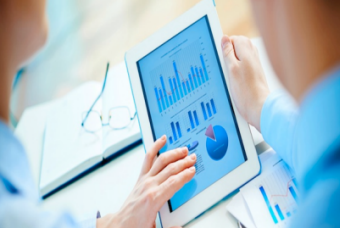 A marketing Plan is a key tool to achieve the goals of your business. Bottom line, a marketing plan makes the difference between succeeding or failing.
For creating a marketing Plan, essentially an expert should be contacted to carry out. Roe Smithson & Asociados in Chile is a consulting company located in Chile, bilingual Spanish and English, with long trajectory and successfully expertise in collecting data to feed the marketing Plan of all our customers either in Chile or overseas with outstanding outcome.
WHY IS IT IMPORTANT TO CREATE A MARKETING PLAN?
A marketing Plan should be done to achieve the goals, save resources, be aligned with the global strategies among others. In simple words, developing a marketing Plan is a smart idea to be successful. In addition, the marketing Plan should be fed by true data and all this information is collected from the segment of the market by innovative and effective collecting techniques.
Roe Smithson & Asociados stands out among other providers in utilizing the best collecting data techniques to ensure that the marketing plan is based on true and key information either qualitative or quantitative. On the other side, Roe Smithson & Asociados is specially focused on SMB (Small and Medium Sized Businesses) to support them to achieve their goals in the market.
IS IT ROE SMITHSON & ASOCIADOS THE TOP CHOICE FOR DEVELOPING A MARKETING PLAN IN CHILE
We have the expertise, to create a effective marketing plan that will focus on the market needs and customer expectations, its knowledge of the process and presence in several countries, and more. Row Smithson & Asociados has operations in Chile, its domestic market, and Bogota, Colombia; Montevideo, Uruguay; Sao Paulo, Brazil; Buenos Aires, Argentina, Lima, Peru, Santa Cruz de la Sierra, Bolivia; and others, with outstanding success.
<<< FOR MORE INFORMATION ON HOW TO CREATE A MARKETING PLAN CONTACT US>>>