Publicado por Roe Smithson & Asociados Ltda in Santiago Chile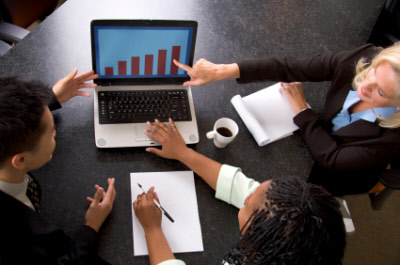 A Marketing Plan is a useful managerial tool that will help feed the strategy of the business for all your customers. A marketing Plan must be carried out by experts such as Roe Smithson & Asociados, of Santiago, Chile, not by chatterboxes. Roe Smithson & Asociados is a leading investigator, a consulting and market research company, bilingual Spanish and English, dedicated to provide the best marketing Plan available in the market with great success.
ROE SMITHSON & ASOCIADOS IS A LEADING RESEARCHER TO HELP YOU PUT TOGETHER YOUR MARKETING PLAN
Roe Smithson & Asociadias is an international investigator, a leading company, to carry out the Marketing Plan that our customers need in Chile, our domestic market. We also have ongoing operations in cities/countries such as Lima, Peru; Santa Cruz de la Sierra, Bolivia; Sao Paulo, Brazil; Bogota, Colombia; Montevideo, Uruguay and Buenos Aires, Argentina; and others coming soon. At Roe Smithson & Asociados, we support the small and medium customers as an answer to maximize their resources to be focusing in the market needs.
A MARKETING PLAN IS AN EFFECTIVE MANAGERIAL TOOL
A Marketing Plan is a managerial tool which should be done pretty frequently since the market needs are changing. The Marketing Plan must have all the opportunities, threats, weaknesses, strengths, and even more, of our customers, and also of their competitors, and overall, of all active players of the niche market. With all the data properly collected, our customers can build their commercial strategies in order to be successful and achieve their goals.
The most effective and proven data collecting techniques are used by ROE to feed the Marketing Plan. With the right data, Roe Smithson & Asociados can provide the Marketing Plan, full of qualitative and quantitative information, for all our customers move on with their global commercial strategy with secure steps.
<<< FOR MORE ABOUT OUR MARKETING PLAN SERVICES CLICK HERE >>>