Publicado por Roe Smithson & Asociados Ltda in Santiago Chile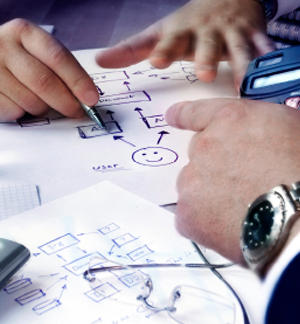 Your Marketing Plan must be done by experts to maximize both results in the market and financial benefits. For all our customers, the marketing Plan is fully recommended as a smart step forward to succeed in the market.
ROE SMITHSON AND ASOCIADOS FROM CHILE IS YOUR BEST OPTION TO DEFINE YOUR MARKETING PLAN
Roe Smithson and Asociados in Chile is a market investigator and marketing counseling company, with high reputation, bilingual Spanish and English, with long expertise in preparing a Marketing Plan for companies in Chile, our domestic market, and in important markets nearby such as Brazil, Argentina, Peru, Bolivia, Uruguay, Colombia among other countries, with outstanding success.
WHAT ARE THE BASICS OF A MARKETING PLAN?
A Marketing Plan is one of the best ways to measure key variables of the niche of the market. A Marketing Plan is the best option to know key information as SWOT (Acronym for Strengths, Weaknesses, Opportunities and Threatens). All these data together are needed to set the goals and as consequence, the main strategies and all resources required to attain them.
A Marketing Plan collects information, either qualitative or quantitative, aiming to feed the Business Plan of all out customers. Roe Smithson and Asociados collects true information from the market by using collecting data techniques such as blind client, surveys, interviews, focus group, among others, aiming to have all the information to feed the marketing Plan for all our customers.
Roe Smithson & Asociados focus on the SMB (Acronym for Small and Medium Businesses) in order to maximize both the resources to invest in the market, and hence, the financial outcome as one of the main final objectives.
<<< LEARN HOW A MARKETING PLAN WILL HELP INCREASE YOUR SALES >>>