Publicado por Roe Smithson & Asociados Ltda in Santiago Chile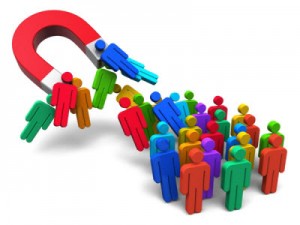 The process of Marketing intelligence will help your business understand all the information about your niche of market that must be gathered by experts in order to support the Business Plan. The process of marketing intelligence is the difference between success and failure in the market.
WHAT ARE THE FUNDAMENTALS OF THE MARKETING INTELLIGENCE?
The marketing intelligence process is aimed to support the main strategy of any of our customers. The process of marketing intelligence starts with collecting data either qualitative or quantitative from the niche of market. Once done it, important analysis can be done such as trends, players, technology, threatens, opportunities, weakness, strengths, and even more.
Essentially, the marketing intelligence should be carried out by experts with heavy background in the market studies in the region, strong knowledge in marketing, processes and collecting data techniques. That is why Roe Smithson & Asociados in Chile is the best alternative as provider of marketing intelligence.
In addition, Roe Smithson & Asociados is a consulting company, bilingual Spanish and English, dedicated to the marketing intelligence in Latin America with outstanding success. We have operations in the region servicing Lima, Peru; Santa Cruz de la Sierra, Bolivia; Sao Paulo, Brazil; Bogota, Colombia; Montevideo, Uruguay and Buenos Aires, Argentina; in addition to Chile our domestic market.
ROE SMITHSON & ASOCIADOS STANDS OUT AS THE BEST SUPPLIER OF THE MARKETING INTELLIGENCE IN THE REGION
Our forte in the market is the ability to collect the most reliable and valuable data from the niche of the market by using the newest and effective collecting data techniques such as blind client, surveys, interviews, focus group, Among others. Furthermore, based on all these data, we provide the most relevant information which meets all our customer expectations and market needs.
<< CLICK TO LEARN MORE ABOUT HOW THE PROCESS OF MARKET INTELLIGENCE CAN HELP YOUR BUSINESS >>