Published by Roe Smithson & Asociados Ltda in Santiago Chile on 29 Jan 2019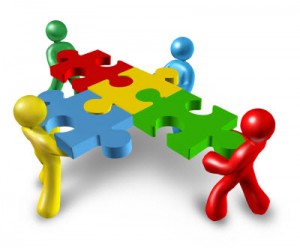 Surveys, interviews, focus group, blind client, among others, are part of the array of data collecting techniques. Roe Smithson & Asociados is a consulting company located in Chile, bilingual Spanish and English, dedicated to providing market investigation in the region by using the effective techniques of surveys, as well as others, to feed the Business Plan of all our customers.
WHAT ARE THE SURVEYS?
Surveys and other collecting techniques gather all the required information of the niche of market, either qualitative or quantitative, to make the Business Plan of our customers. By way of their expertise in the market of the region, Roe Smithson and Asociados of Chile provides market investigation and workable and innovative techniques of collecting data, like surveys and others, to have all the true available data of the market.
Roe Smithson & Asociados offers marketing consulting in the region by providing market research and consulting in Lima, Peru; La Paz, Bolivia; Bogota, Colombia; Montevideo, Uruguay; Buenos Aires, Argentina; Sao Paulo, Brazil; among others, with outstanding success. In addition, we stand out as supplier by providing the surveys and other collecting techniques which are the base of the Business Plans of all our customers in the region.
ROE SMITHSON & ASOCIADOS IN CHILE IS THE TOP ALTERNATIVE FOR ALL YOUR NEEDS IN CONDUCTING SURVEYS
Ourseasoned group of professionals is trained in the technique of conducting surveys with great success. There are different kinds of surveys that apply for the marketing activities: surveys by phone, online surveys, face to face surveys, customer satisfaction studies and others. Either for small and medium companies, but also for large ones, Surveys are an effective way to have the true data of the niche of the market to feed the Business Plan.
<<< CLICK AND LEARN HOW A SURVEY CAN HELP IN DISCOVERING YOUR CUSTOMER NEEDS >>>