Publicado por Roe Smithson & Asociados Ltda in Santiago Chile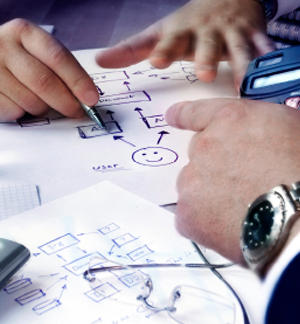 Roe Smithson & Asociados Ltda takes the time to understand your business' goals, and then custom build an integrated solution to help you achieve those goals by means of a marketing plan, among other market research strategies.
A marketing plan is usually part of a larger business plan that includes production, financial, staffing and management plans. A marketing plan alone does not guarantee success, but it does indicate that many of the factors that affect the profitability and continued survival of a specific business have been given consideration.
Let us help you with developing a business or marketing plan!
Some important elements of a marketing plan are:
Marketing situation— Made up by a summary of your business' present situation, what is it currently selling and how, who are its customers, which are their needs, your business' competition, your business' strengths and weaknesses, how is your product being promoted, what the current marketing trends are, etc.
Marketing objectives— Include a summary of the business' short and long term goals, product diversification, additional market segments to tap. Objectives should be realistic and measurable.  Objectives are a dynamic part of the planning process and change depending on the market situation and competition.
Marketing strategies— These are ways to achieve the business' goals, what will it produce, how the new products will be promoted and advertised, the channels of sale, which are the plans to beat your business' competition.
Budgets— Include estimated costs and return based on sales, and strategies for monitoring and curtailing costs.
Action plan—Immediate steps to be taken. 
Evaluation— Contains a summary of progress on marketing objectives. The frequency of evaluation depends on the plan and could be each month, every six months or annually.
The results of the marketing plan are designed to help make informed and profitable decisions every time. We offer qualitative market research consultancy to clients in: Lima  (Peru) – Buenos Aires (Argentina) – Santa Cruz (Bolivia) – Sao Paulo (Brazil) – Bogotá (Colombia) – Montevideo (Uruguay).